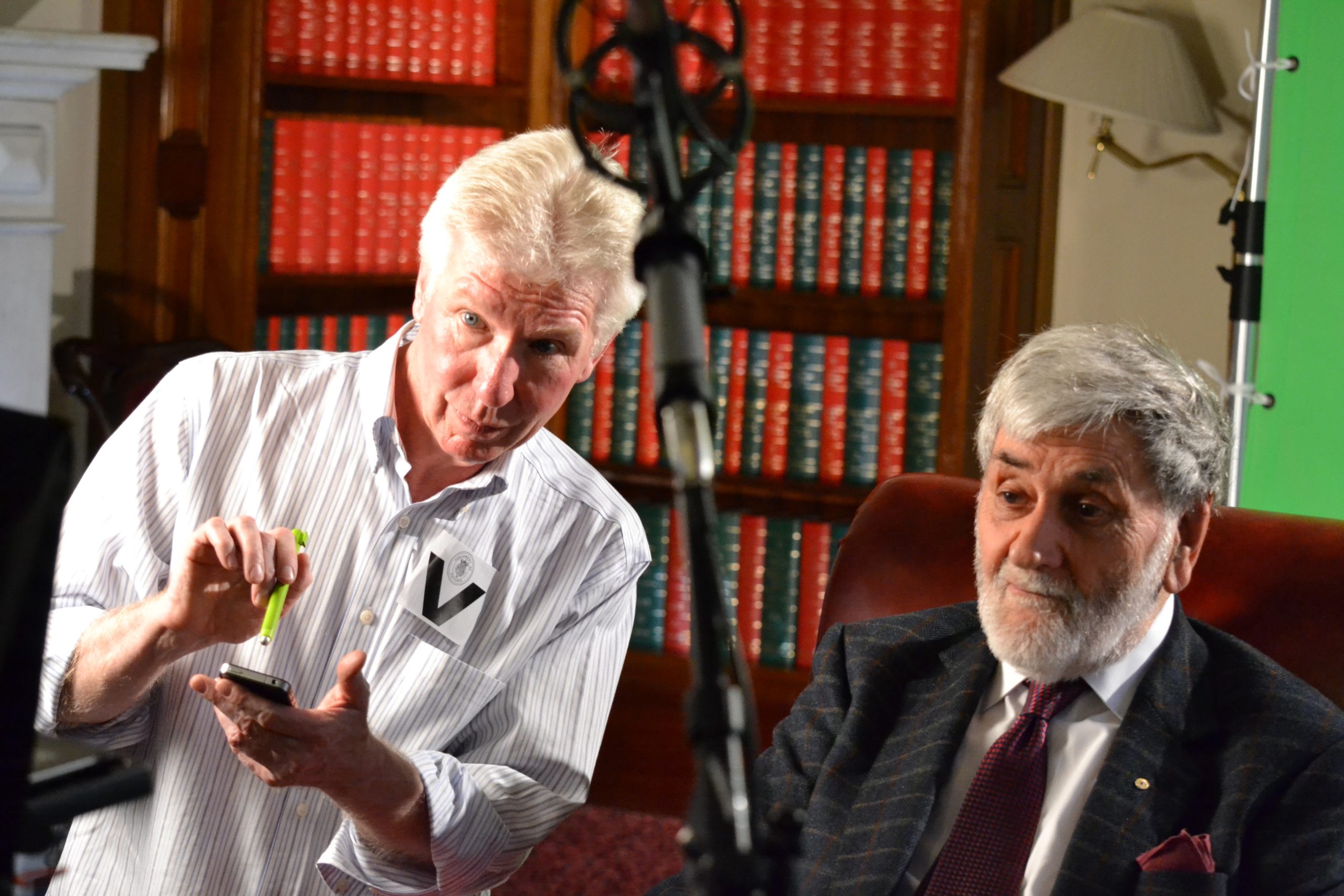 Garry Sturgess is the publisher of The Oral History and Biography Channel.  He is a graduate of Monash University (LLB, B.Juris) and of ANU (PhD (School of Politics and International Relations)). He practised as a barrister in 1985–89, but for most of his career he has worked in the media and publishing.
From 1977 to 1980 he was a freelance reporter and documentary-maker in Australia and the United States. He was the legal correspondent for The Age in 1980–84 and was the presenter of The Law Report on ABC Radio National in 1984–85.
He worked as a freelance reporter and correspondent in Washington in 1989–91 and was a senior reporter for Legal Times: Law and Lobbying in the Nation's Capital where he covered the US federal court's DC Circuit. He reported on the nomination and confirmation of Clarence Thomas to the U.S. Supreme Court for the American Lawyer L.P. and for Court TV and won the American Lawyer Group's Best Story 1991.
In 1992-1993 he was Senior Researcher for the Australian Broadcasting Corporation's five-part television series on the Hawke/Keating governments Labor In Power (Gold Walkley, Silver Logie) and produced the BBC version of the series.
In 1993-94 he worked closely with former Prime Minister Bob Hawke researching The Hawke Memoirs and was Associate Producer of BBC Television's The Republic of Oz with former Australian Prime Minister Bob Hawke.
In 1994 he co-founded the communications provider Global Vision Media Pty Ltd and in 2000 he established Explore Australia Network Pty Ltd, an online travel and tourism publisher.
From 2006 – 2009 he was the originator & Co-Creator of the SBS Television series Liberal Rule: The Politics that Changed Australia (AFI Award for Best Documentary Series; Australia Directors Guild for Best Direction in Documentary Series).The project incorporates a major archive of interviews and transcripts and forms a separate collection held by the NLA and Australian Museum of Democracy's Prime Ministers Centre.
Since 2010, Garry has been a regular interviewer of politicians and senior public servants for the Oral History and Folklore branch of the National Library of Australia. His work can be found at:
catalogue.nla.gov.au/Search/Home?lookfor=Garry+Sturgess&type=all&limit[]=&submit=Find&page=1
In 2018 he released his two hour documentary feature film on the inspirational Australian polymath, politician and public intellectual Barry Jones called Barry Jones In search of Lost Time – A Film Story.
The film was nominated for the best documentary film at London's 2019 Portobello Film Festival.
documentaryaustralia.com.au/films/details/1564/barry-jones-in-search-of-lost-time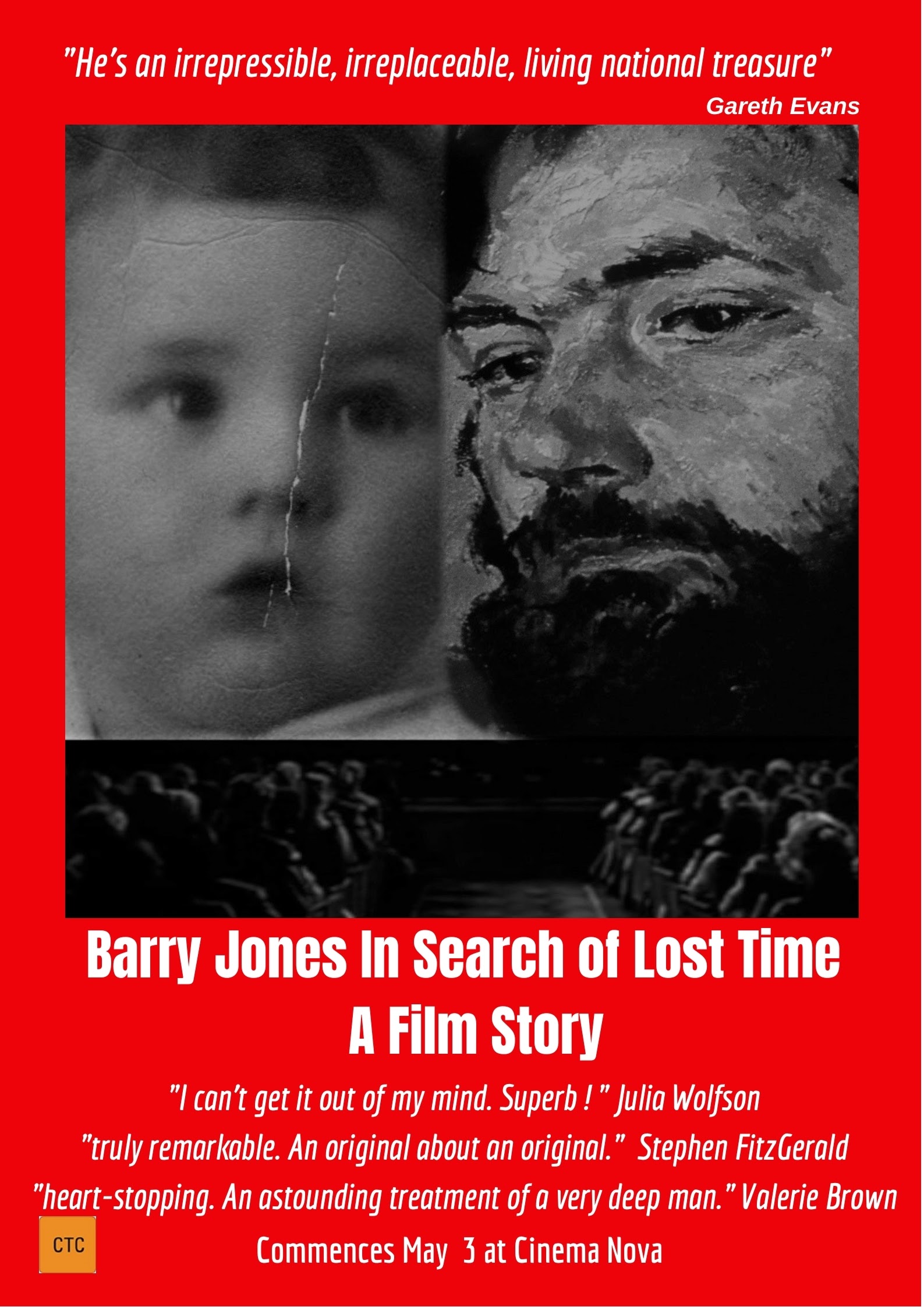 Sturgess is the co-author of:
The Journalist who Laughed (1983)
Lionel Murphy: Radical Judge: An appraisal by eleven prominent Australians, Ed.Jocelynne Scutt, McCulloch Publishing, 1987 Chapter 11, Murphy and the Media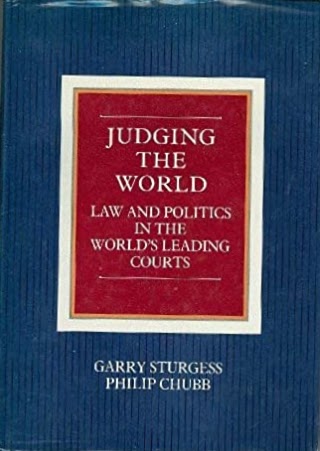 Judging the World: Law and Politics in the World's Leading Courts (1988)
He is the Co-Editor with Anthony Anghie of Legal Visions of the 21st Century: Essays in Honour of Judge Christopher Weeramantry, Kluwer Law International Publishers (1998).
Among his radio and television credits are The Great Depression (1977), Prime Minister (1980), Judging the World (1986) and Labor in Power (1993), Liberal Rule: The Politics that Changed Australia (2009)
Acquisition
In 1989 the Library acquired from Sturgess his oral history collection, assembled Commission productions.
Description
The Garry Sturgess Collection comprises 276 reels and 48 cassettes. They contain 108 interviews, recorded by Sturgess between 1976 and 1986. In addition, there are speeches by Sir Daryl Dawson, Peter Durack, Sir Ninian Stephen and Sandra Day O'Connor, and some patriotic and political songs. They can be grouped into the following subjects:
• Prime ministers
• The Great Depression
• Federation
• Humour in journalism
• Australian history themes
• The judiciary
Several interviews deal with the trial of Justice Lionel Murphy and the life of the historian Ian Turner. The interviewees include Niall Brennan, Creighton Burns, Ita Buttrose, Jim Cairns, Lord Denning, Sir Harry Gibbs, Bill Hayden, Frank Huelin, Michael Kirby, Mungo McCallum, Alan Marshall, Sir Anthony Mason, Stephen Murray-Smith, Lionel Murphy, Paul Ormonde, Bruce Petty, Alan Reid, Ron Saw, Julius Stone, Glen Tomasetti, Ian Turner and Duncan Waterson.
Organisation
The Garry Sturgess Collection is kept together within the Oral History Collection at TRC 2485. The recordings have not been catalogued individually.