Franklin Street Press

Franklin Street Press is the publishing affiliate of InsideLives and will specialise in biography, memoir and oral history. It is proud to launch this new venture by publishing Kim Rubenstein's deeply researched and expertly rendered biography The Vetting of Wisdom: Joan Montgomery and the Fight for PLC.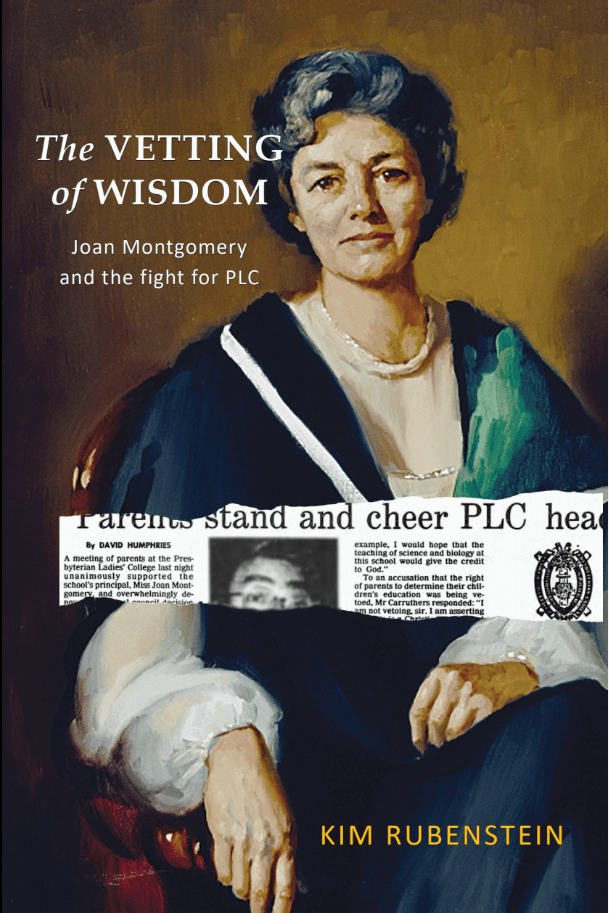 So, in the story of the biggest school blow-up in Australian history, The Vetting of Wisdom is a gripping tale of a revered Principal— acclaimed nationwide as the leading girls' school educator of her day—loved and admired by all—but with a determined Presbyterian Church minority bent on getting rid of her. Following the formation of the Uniting Church in 1977, the Continuing Presbyterians seized PLC and Scotch College from what they saw as the wreckage of Church Union and sought to cast the premier girls' school in their own 'bible-centred' image. They were met by court cases, parliamentary fiats, outraged parents, storms of mail, fiery Council debates, packed public meetings and a voluminous, disbelieving press. But after years of bitter protest, Joan Montgomery eventually fell only to be replaced by PLC's first male headmaster in 47 years. For Kim Rubenstein, a former PLC school captain and now with her own brilliant career, it was her first experience of power trumping reason.
Professor Rubenstein — lawyer, academic, author, distinguished human rights advocate — is co-director of The 50/50 by 2030 Foundation at the University of Canberra and a champion of equal opportunity and active citizenship. Now Australia's leading citizenship expert turns her attention to biography and her beloved old school as it fought, railed and failed against a powerful, outdated patriarchy.
In the busy years since school, she has often puzzled over what made Montgomery such an inspiring role model for PLC girls and what, in the end, made Joan's detractors think otherwise. Joan Montgomery and the Fight for PLC is the careful piecing together of this puzzle.