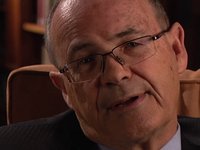 On 1930s Australian Treasurer Ted Theodore's qualities.

Related posts:
Red Ted by Ross Fitzgerald E. G. Theodore, one of Australia's most enterprising and unusual political figures, was Treasurer and Premier of Queensland and later Federal Treasurer and Deputy Prime Minister of Australia in the Scullin Labor government. Here Ross [...]...
Boris Schedvin Image: State Library of New South Wales 1930s Depression expert Boris Schedvin on the retail financial crisis of the period....
Alex Millmow on leading economists of the 1930s Millmow on the fascination of the 1930s and the rise of the professional economist led by Douglas Copland and L.F.Giblin...